Note: Audio is placed below the main text, when available.
Welcome to F.I.E.L.D.- the First Ismaili Electronic Library and Database.
Aga Khan visits India for 5 days in April - 2015-04-06
Posted April 6th, 2015 by librarian-hd
in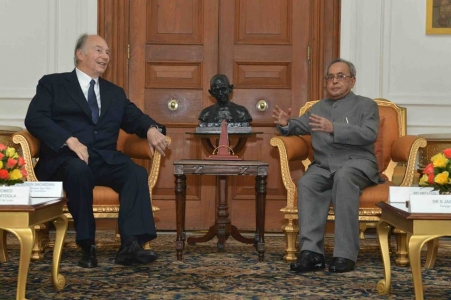 Date:
Monday, 2015, April 6
-
Sunday, 2015, April 12
His HIghness The Aga Khan starts his visit in India from 6th April 2015 to 11 April 2015 -
Delhi, India, April 2015 – As part of its continued efforts to restore and revitalise the areas around Humayun's Tomb, the Aga Khan Trust for Culture and its partners will begin construction on a site museum and visitor's centre in Delhi.
Speech
Posted April 8th, 2015 by librarian-hd
Bismillah-ir-Rahim-ir-Rahim
Honorable Minister of Tourism and Culture Dr. Mahesh Sharma
Secretary Mr. Ravindra Singh
Secretary Dr. Lalit Panwar
You have been most generous with your comments this afternoon and I thank you warmly for the encouragement you have given to the people of the Trust for Culture and myself. And I would like to begin these comments by repeating what I said when the foundation-stone was laid sometime ago of the restoration of the Humayun's Tomb.