54. Jaffer Rahimtullah (Rahimtoola) - page 222
in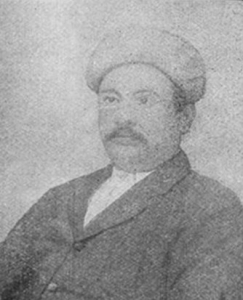 Jaffer Rahimtulla was the younger brother of Sir Ibrahim Rahimtullah (1862-1942). He was born in 1870 and after the death of his father, his brother Ibrahim Rahimtullah gave him adequate education. After his matriculation in 1888, he joined the university and passed B.A. (Hon.) in Philosophy and Logic. He then proceeded to London in 1894 for high education in laws and eventually became the barrister. He studied in London the laws of inheritance of the Ismailis for about 30 months, and intended to compile a book for it. He was inspired to include the brief history of the Khoja Ismaili community in his book.
He returned to Bombay in 1897 and joined the Bombay High Court. He was elected as a member of the Municipal Corporation for the Mandavi Ward in 1898. He merited the title of J.P. in 1901. He was also a fellow of University of Bombay in 1904 and the member of the Standing Committee.
Jaffer Rahimtulla was gifted with conspicuous literary talent and he was well versed in the Persian language. He published his book, 'The History of the Khojas' in Gujrati on September 30, 1905 and dedicated it in the name of Imam Sultan Mohammed Shah after getting gracious permission. It is divided into 30 small chapters in 287 pages.
Jaffer Rahimtulla also worked as an auditor for the Anjuman-e-Islam for four years at Bombay, and then became its Hon. Secretary.
He was also a member of the managing committee of the Khoja Panjibhai Club, and also became its Chairman. He died in 1912.