Note: Audio is placed below the main text, when available.
Welcome to F.I.E.L.D.- the First Ismaili Electronic Library and Database.
SARDINIA: COSTA STILL CLEAR FOR THE JET-SET - 2002-08-09
Posted July 10th, 2007 by heritage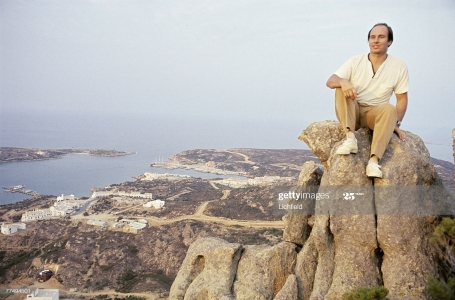 Date:
Friday, 2002, August 9
- Financial Times: 'Had it not been for the Aga Khan, the chances are that no one would have heard of the Costa Smeralda. He had the idea, back in the 1960s, of finding a Mediterranean island as close to perfection as possible, bagging its best stretch of coastline and building stylish hotels, marinas and nightclubs. He then invited all his rich and famous friends to come and stay and, just for good measure, started his own airline to transport them.'
Speech
Posted October 15th, 2017 by librarian-hd
The love and the sense of urgency to the environment around us is what shared the one who organized and participated in the first edition of the One Ocean Forum. 
Interview
Posted August 8th, 2017 by librarian-hd
GOOGLE TRANSLATION
Princess Zahra Aga Khan: "Save the Sea of Sardinia"
The daughter of the founder of Costa Smeralda: "Let's make it a park"
Zahra Aga Khan was born in Geneva in 1970. She studied at Harvard and now heads the Social Development Department of the Aga Khan Development Network
Posted on 07/08/2017
Nichrome fins
Sent to porto cervo (olbia)