Note: Audio is placed below the main text, when available.
Welcome to F.I.E.L.D.- the First Ismaili Electronic Library and Database.
Prince Amyn Aga Khan - Renewal of the Partnership Agreement - AKF Portugal & the Patriarch of Lisbon - 2012-05-09
Posted May 10th, 2012 by librarian-hd
in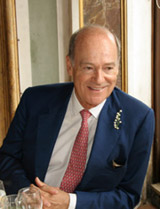 Date:
Wednesday, 2012, May 9
In His Speech, Prince Amyn said:
"...the Aga Khan Foundation's Childhood Development Program, its Early Childhood Centre in Lisbon and its two affiliates outside the capital are intensifying collaboration with the institutions of the Catholic Church in providing training to early childhood educators. We are also working with other important partners, including the University of Minho."
Speech
Posted May 10th, 2012 by librarian-hd
Your Excellency the Minister of Solidarity and Social Security,
Your Eminence the Cardinal Patriarch of Lisbon,
Your Excellency Mr. Jorge Sampaio
Distinguished members of Parliament,
Members of the Diplomatic Corps
Professor Moreira
Ladies and Gentlemen,
It is a great honour and pleasure to be here in Lisbon today. We all feel particularly graced by the presence of Dom Jose Policarpo who has been such a formidable ally and friend of the Aga Khan Foundation in Portugal. Your Eminence, thank you for presence and your kind words.
Recent Articles
Posted September 12th, 2021 by librarian-hd
Our beloved Prince Amyn Muhammad was born in Geneva, Switzerland on September 9th 1937.
Like his elder brother, he attended the Institut Le Rosey and Harvard College. He graduated from Harvard in 1960 with an A.B. magna cum laude in literature and economics. He further pursued graduate studies in comparative literature at Harvard, receiving an A.M. in comparative literature in 1963 whilst also studying at the New England Conservatory.[2] During his studies he was additionally engaged as a graduate instructor in French.