Note: Audio is placed below the main text, when available.
Welcome to F.I.E.L.D.- the First Ismaili Electronic Library and Database.
First photographs of Prince Irfan 2015-06-10
Posted June 13th, 2015 by librarian-hd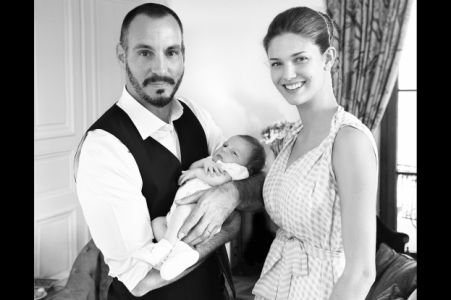 Date:
Friday, 2015, June 12
Prince Rahim and Princess Salwa have kindly shared photographs of Prince Irfan, their first child, who is pictured with his parents and grandfather, Mawlana Hazar Imam.
News of the birth of Prince Irfan has been greeted with immense joy by the worldwide Jamat. Jamati leaders have sent messages of congratulations to the family with prayers for the Prince's long life and wellbeing.
Recent Articles
Posted April 11th, 2016 by librarian-hd
The first child of Prince Rahim Aga Khan and his Seattle-born wife, model Kendra Spears – now known as Princess Salwa. Prince Irfan was born in Geneva, Switzerland on 11 April 2015,