Welcome to F.I.E.L.D.- the First Ismaili Electronic Library and Database.
Princess Zahra arrives in DaresSalaam 2019-03-08
Posted March 5th, 2020 by librarian-hd
Date:
Friday, 2019, March 8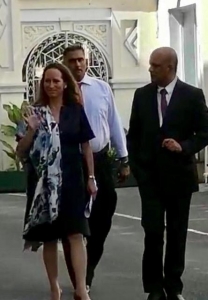 2019, March 8: Princess Zahra Aga Khan has arrived in Dar es Salaam, Tanzania (here near Darkhana JK) for the Inauguration of the Phase II of the Aga Khan Hospital, tomorrow around 10 AM. Yesterday she had meetings in Nairobi , Kenya at the Aga Khan University Hospital.