Welcome to F.I.E.L.D.- the First Ismaili Electronic Library and Database.
The Aga Khan Hospital Tanzania - Vision & Mission 2020-04-10
Posted April 13th, 2020 by librarian-hd
Date:
Friday, 2020, April 10
Source:
travelguide.co.tz/ Tanzania in your Pocket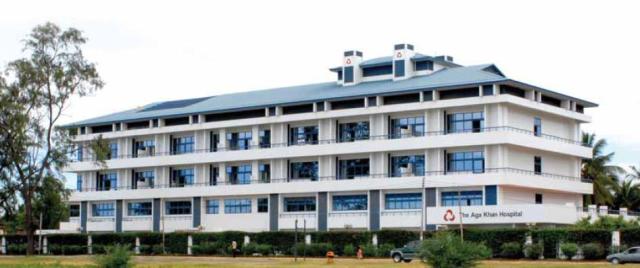 Vision
To be the premier, teaching and tertiary healthcare system in Tanzania.
Mission
To provide accessible, high quality, cost effective health care services to the people that we serve.
5 PILLARS – Quality, Education, Continuum of care, Access, Partnerships.
Highlight of Aga Khan Health Service, Tanzania
Aga Khan Health Service (AKHS) has an established history of contribution of over 85 years to the development of health care in Tanzania. In 1939, a -10bed maternity home was opened, and ten years later, in 1948, a nursing home equipped with surgical facilities and 32 inpatient beds was built. The main phase 1 hospital, a -74bed facility, was opened in 1964. Now, expanded new hospital 170 bed just completed in August, 2018. Five Primary Medical Centres (located in Dodoma, Iringa, Mbeya, Morogoro, and Mwanza) were also established in 1964. In recent years 15 outreach health centres have been opened. 10 in Dar es Salaam (Mbezi Beach, Town Centre, Tandika, Mbagala, Ukonga, Tabata, Masaki, Bunju, Kimara, Kigamboni) 5 outside Dar es Salaam including Buzuruga centre in Mwanza, Kahama in Shinyanga, Tanga, Tabora and Bunda in Mara.
These facilities are providing quality healthcare, including general and specialists medical services and state-of-the-art comprehensive diagnostic services. AKHS,T works closely with the public health sector to improve access, utilization and quality of healthcare services. In partnership with the Government of Tanzania, selected maternal and child health services are provided on a free-of-cost basis. In partnership with the Aga Khan University (AKU), the Aga Khan Hospital in Dar es Salaam (AKH,D) offers postgraduate medical education (PGME) in Family Medicine, Internal Medicine and General Surgery. The hospital is also an accredited internship site. AKHS,T employs nearly 1,200 staff at present, attends to over 500,000 outpatient visits including nearly 1.2m lab tests, 75,000 radiology investigations and 7,200 surgeries annually across its facilities.
In 2012, His Highness the Aga Khan approved a US$ 83.5 million expansion plan for the establishment of a network of 35 outreach health centres across Tanzania and the expansion of AKHD to include comprehensive cardiology, oncology, and neurosciences, as well as an expansion of existing services (diagnostics, women and child health, critical care, emergency and trauma). This expansion is now completed in August, 2018.
Access:
Aga Khan Health Service, Tanzania is committed to its mission to provide greater access for its patients. This is addressed by not only creating geographical access through the outreach centres but also by providing financial access through patient welfare of TZS 2.3 billion ($ 1 million). With the Aga Khan Hospital phase 2 completion will see the establishment of a high end tertiary and academic medical centre in Tanzania. This facility will be among the best-known medical institutions in the developing world and will provide a high standard of clinical programmes and quality care to all Tanzanians alike.
Quality:
The Aga Khan Hospital, Dar es Salaam, together with the Primary Medical Centres and Outreach Health Centres, is the first healthcare system in the country to attain the ISO 9001:2000 Certification for high quality standards in healthcare provision. The Aga Khan Hospital, Dar es Salam was awarded Joint Commission International Accreditation for achieving the "gold" standard in quality and patient safety equal to the best hospitals in the world – it is the only such hospital in Tanzania and only the 2 hospital in East Africa, the other being the Aga Khan University Hospital, Nairobi. These rigorous international healthcare facility standards ensure patients are receiving safe and quality care provided by well-trained staff in a safe environment.
Patient Centered Care:
At AKHST patients are our first priority and benefit from our unique team based approach to care. This approach enables our patients to benefit from the diverse expertise of our entire team of medical professionals.
Cardiac Catheterization Laboratory:
The Aga Khan Hospital is the first in Tanzania to perform Coronary Angioplasty. The Aga Khan Hospital, recently introduced a Cardiac Catheterization Laboratory for patients with coronary heart disease. Cardiac catheterization (often called angiography) is indispensable. Performed in a specially equipped laboratory, the procedure allows cardiologists to observe the arteries feeding the heart, helping to determine the location and extent of blockage(s) in these arteries. Coronary artery angioplasty and stenting can now be used to non-surgically treat many heart conditions that once required invasive techniques. Through a small cut in the skin, tiny catheters are run through a patient's network of arteries to treat at the site, saving the patient from open heart surgery. While no treatment is risk free, the risks of interventional procedures are far lower than the risk of open heart surgeries.
Dental Centre:
The Dental Centre offers comprehensive and affordable dental services provide by a team of highly qualified, experienced dentists and dental assistants. The range of services include oral surgery, paediatric, and orthodontics, restorative and cosmetic dentistry.
Nephrology:
The multidisciplinary nephrology team at the Aga Khan Hospital offers a variety of renal (kidney) services including consultations, acute and chronic dialysis and peritoneal dialysis.
Oncology:
The Aga Khan Hospital has also significantly invested in enhancing its surgical resources, effectively offering the whole spectrum of cancer services from prevention to palliative care. Oncology clinics, which began in December 2013, have as at December 2015, carried out 1,166 procedures, including 859 chemotherapy treatments. Aga Khan Hospital's Oncology programme will be one of the most comprehensive private sector health care oncology programmes in Tanzania.
Radiology:
The Hospital offers sophisticated radiology facilities in Nuclear Medicine a type of medical imaging allows health care experts to diagnose and manage several cancers and other abnormalities, in areas such as the thyroid, kidney and heart. The -128Slice Computed Tomography (CT) scanner, provides incredibly sharp 3D images of any organ. State-of-the-art 1.5 Tesla MRI Scanner takes very high resolution pictures that give your physician important information in diagnosing your medical condition and planning a course of treatment. Other services available include top of the line 3D mammography and ultrasound technology and specialist dental X-ray.
Specialist Services
Specialty Consulting Clinics:
Consulting Clinics at Aga Khan Hospital, Dar es Salaam are specialized clinics with an experienced and dedicated team of consultants and nurses. Patients are seen on appointment basis to allow adequate time for each patient with the consultant. The following services are offered on a regular basis:
Cardiology Clinic • Chest Clinic • Counselling Treatment Centre • Dental Clinic • Dermatology Clinic • Diabetes / Endocrinology Clinic • Diet Advisory Clinic • Executive Clinic / Executive Heart Clinic • Ear, Nose and Throat (ENT) Clinic • Family Medicine Clinic
Gastroenterology Clinic • General Surgery Clinic • Gynaecology Clinic • Internal Medicine Clinic • Obstetrics Clinic • One Stop Breast Clinic • Oncology Clinic • Ophthalmology (Eye) Clinic • Orthopaedic Clinic • Nephrology • Pulmonology • Psychiatric Clinic • TB Clinic
Urology Clinic • Wellness Centre: Well Child / Well Woman / Well Man • Pathology & Laboratory Services