Welcome to F.I.E.L.D.- the First Ismaili Electronic Library and Database.
Majaliwa: We're confident of performance of Aga Khan Development Network
Posted March 9th, 2019 by librarian-hd
in
Date:
Saturday, 2019, March 9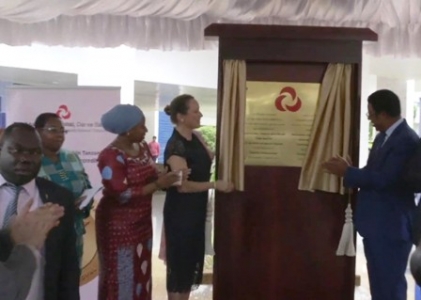 Dar es Salaam. The government is confident of the performance of over 100 years of the Aga Khan Development Network (AKDN) in economic, social and cultural arenas in Tanzania.
Prime Minister Kassim Majaliwa has said that said today March 9, 2019 during the inauguration of the Sh192 billion (Phase II) expansion building of the Aga Khan Hospital-Dar es Salaam that the government would continue to work closely with the network to enhance improvement in all key sectors.
"This is the biggest healthcare facility expansion in our country," he said. "We are confident and sure that the cooperation would lead to the achievement of the universal health coverage for our people."
He told a delegation that included Princess Zahra Aga Khan that the government believed that its partnership with the private sector would improve the country's health sector and enable Tanzania to attain its industrialisation plan by 2025.
Princess Zahra, who is also a member of the board of directors of the AKDN, said hailed the government for its support, guidance and encouragement.
She said the Phase II plan began in 2012 as part of the hospital's evolution, when Aga Khan Health Services embarked on transforming the facility from a 74-bed hospital into a 170-bed tertiary care teaching hospital.
"The hospital now offers the facilities to successfully provide advance clinical programmes in cardiology, oncology, neuro sciences, critical care (including neo-natal critical care), and maternal and child health," she said.
She said for 90 years the institution had supported the government in addressing the needs of the people.