Note: Audio is placed below the main text, when available.
Welcome to F.I.E.L.D.- the First Ismaili Electronic Library and Database.
Law Times Article on the Copyright Lawsuit allegedly by the Aga Khan - 2010-05-10
Posted May 11th, 2010 by heritage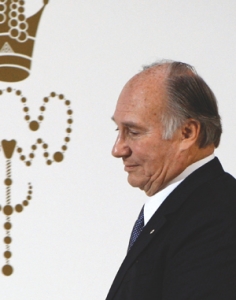 Date:
Monday, 2010, May 10
The Law Times printed a new article with statements from both sides. The Lawyer at Ogilvie Renault admits to dealing with Sachedina, the defense reiterates their cooperation and submission to the wishes of the Imam, and an intellectual property lawyer expands on the difficulties of applying copyright law to such a case.
Recent Articles
Posted May 11th, 2010 by heritage
Source:
www.lawtimesnews.com/201005106845/Headline-News/Lawyer-sued-by-Aga-Khan-fights-back
A Toronto lawyer facing a lawsuit by the Aga Khan is alleging the spiritual leader isn't actually behind the action, according to his statement of defence.
In the document filed with the Federal Court, Alnaz Jiwa claims Shafik Sachedina, a senior Ismaili who works at the Aga Khan's offices in Aiglemont, France, initiated the action for breach of copyright.
Posted April 29th, 2010 by heritage
In a surprisingly rapid twist of events, both Mr Tajdin and Mr Jiwa have filed their respective statements of Defense this 29th of April 2010. They affirm to being devoted followers who will unconditionally abide by the wishes of the Aga Khan, whom they glorify in their defense.
Mr Tajdin declares that:
He has not been served yet but the ethics imposed upon him by his faith demands that he should not keep in ignorance the public by being silent on the issue and should clarify all of the facts, pertaining to this lawsuit, of which he is aware.