Note: Audio is placed below the main text, when available.
Welcome to F.I.E.L.D.- the First Ismaili Electronic Library and Database.
2012-03-28 - Defendant Alnaz Jiwa Offers to Double-Pay his 96 books to end the Reference for Profits
Posted April 9th, 2012 by heritage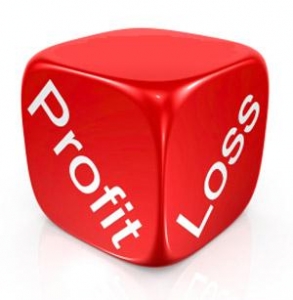 Date:
Wednesday, 2012, March 28
Extract from attached letter to the Referee by Mr Jiwa:
"..I would like to bring a motion for summary judgment for the accounting issues. In my defence I had pleaded that I bought books (96 books) for $50.00 each and distributed them for $50.00 with many books distributed for free. The books were distributed by me without any motivation for profit. The claim alleged that the books were sold by us for $50.00 each. In fact I have given documents to Mr. Gray (for the book which I sold to a USA resident who paid me by cheque) to prove that I sold the book for $50.00 and she paid me exact amount to reimburse me for the cost of shipping that I paid to ship her.
Mr. Gray 's examination of me (if you read it in full) is harassment and is being done for ulterior motives, and is in the nature of a fishing expedition. Even if no credit was allowed to me for the purchase of the books, I am prepared to pay the full value of $4,800.00 (96 books at $50.00) to the Aga Khan as profits even though I have not made any profits but have actually lost moneys as many books were not paid for. Accordingly , I wish to bring a motion for summary judgment to deal with the profits issues against me."
Extract from Mr Jiwa's forum posts:
My letter to court.
On April 5th, 2012 Alnaz (not verified) says:
How do I post my letter I sent to the court.
I bought 96 books and paid for each book C$50 as everyone else did. For about half of the books I did not get paid and about half I got paid. I gave all books personally except 1 which I sent by FedEx and collected shipping costs from the person in addition to the $50.00.
If I had been paid for all of the books I bought I would not have made any profits. But I lost money. What Gray is seeking from me is accounting for profits. In my letter to the court I told the court that I am prepared to pay the full price of the books as if I collected for all of the books without deducting what I paid for it total of $4,800. Gray has not accepted and he has spent probably about $5,000 in trying to get accounting for profits from me. He has cross examined me and discovered me.
I know that MHI would never instruct Gray to do what Gray is doing. But patience is the best virtue.
Profits or damages
On April 7th, 2012 Alnaz (not verified) says:
Under Canadian law, plaintiffs have options - to seek accounting for profits or seek damages for infringement where profits does not matter.
Profits are sought where the infringer might have made a lot of money . Damages can be awarded by the court of up to $25,000.00 without ANY proof of profit, or even if any profits have been made of not. Even if people have lost, as operated knowing we will lose money).
Most plaintiffs (that is reasonable and not vindictive plaintiffs) will seek damages as opposed to profits, specially as proving profits is an expensive proposition and many small dealers (such a flea marketers selling counterfeit products) do not have profits, unless they are a big operators.
I have defended a few businesses who were sued for selling counterfeit goods and all of the plaintiffs have simply accepted some damages and mainly they want to go after and do go after big importers, wholesalers, etc.
Even if we ignore all other matters, such as Oct 15, meeting, this is proof on its own that MHI would not do this. He did not do this even to Mihr Bose who had written a terrible book on the Imam and his family and such books although were stopped with an injunction still continue to be sold. As far as I know, MHI has not brought any proceedings against these big stores selling these books.
---
Click Here for All Comments on the Copyright Lawsuit Case by visitors of ismaili.net/heritage
---