Note: Audio is placed below the main text, when available.
Welcome to F.I.E.L.D.- the First Ismaili Electronic Library and Database.
Aga Khan III - First Burial Ceremony at Aswan - 1957-07-19
Posted January 30th, 2010 by heritage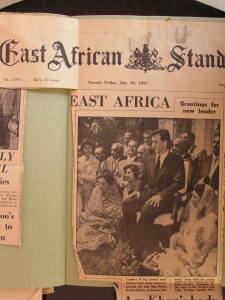 Date:
Friday, 1957, July 19
On July 19, 1957, Sir Sultan Mohamed Shah, 48th Imam, was laid to rest in a temporary place created in the grounds of the villa Noor al Salaam in Aswan.
Recent Articles
Posted April 16th, 2017 by librarian-rm
in
Source:
The Egyptian Gazette
Prince Karim to visit Middle East
Residence in Beirut
Advice of community