Note: Audio is placed below the main text, when available.
Welcome to F.I.E.L.D.- the First Ismaili Electronic Library and Database.
Event - 1998-09-24
Posted June 3rd, 2008 by heritage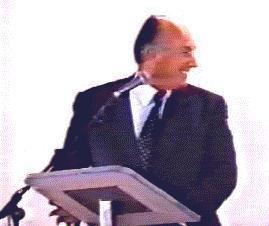 Date:
Thursday, 1998, September 24
According to BBC World Service, the leader of the world's Ismaili community, the Aga Khan, has been welcomed by thousands of his followers at the start of a visit to the Pamir mountains of eastern Tajikistan. On his arrival at the region's only airport, the Aga Khan was given the traditional welcome -- he was offered salt and bread.