Welcome to F.I.E.L.D.- the First Ismaili Electronic Library and Database.
Aga Khan museum holds rare Fatimids exhibition 2018-03-15
Posted March 16th, 2018 by librarian-hd
Date:
Thursday, 2018, March 15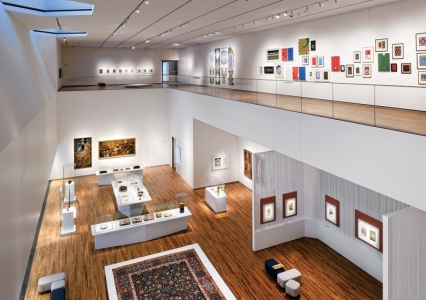 The first of its kind exhibition has been opened at the Aga Khan Museum in Toronto, Canada.
The exhibition is about the Fatimids, an Ismaili Shia Islamic caliphate descended from Prophet Muhammad's daughter Fatima.
The display, which runs until July 2, consists of luminous ceramics, intricate carvings shaped from rock crystals, and artefacts decorated with Kufic calligraphy and embellished with vines and leaves.
It is intended to showcase the life, times and the cultural expressions of the Fatimids.
"We know from accounts of the time that Fatimid art and architecture was glorious," Henry Kim, Aga Khan Museum director and chief executive officer, says.
"Most of it has vanished over the ages so, in bringing together objects from many international collections, the exhibition offers a rare opportunity not only to admire Fatimid art but also to understand what life would have been like in this lively, diverse, and tolerant society."
BEAUTY
The pieces include an eight-foot long carved marble slab that was discovered buried on what is presumed to be the site of a Fatimid palace and a rock crystal cosmetic's vessel, carved in the shape of a bird, that would have held the kohl that both men and women used as make-up.
Fatimids are thought to have lived in present-day Algeria, Tunisia and Egypt.
They were conquerors who laid claim to large tracts of land in Northern Africa in the 10th Century, but allowed other religions to be practised on their territory as they embraced their skills.
"This multifaceted society in part accounts for the very diverse sources of inspiration that characterise Fatimid art," Dr Assadullah Souren Melikian-Chirvani, the curator of "The World of the Fatimids", says.