Note: Audio is placed below the main text, when available.
Welcome to F.I.E.L.D.- the First Ismaili Electronic Library and Database.
Princess Tajudaullah, mother of Mowlana Shah Karim and Prince Amyn and wife of Prince Ay Khan, passed away 1997-04-25
Posted April 21st, 2021 by librarian-hd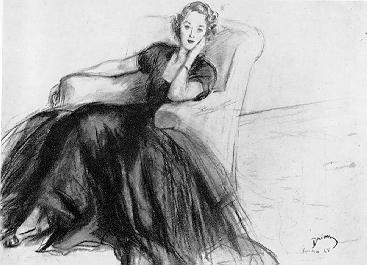 Date:
Sunday, 2021, April 25
IN MEMORY: 1997, April 25: Princess Tajudaullah, mother of Mowlana Shah Karim and Prince Amyn and wife of Prince Ay Khan, passed away. It was a sad event and we felt we should do a Gallery in her honour. You can access it in the link bellow:
Princess Tajudaulah (JOAN VISCOUNTESS CAMROSE) married Prince Aly Khan on May 18, 1936 in Paris in the presence of Imam Sultan Muhammad Shah, Princess Andree and Lady Aly Shah. She was born Joan Barbara Yarde-Buller on April 22 1908
A RENOWNED beauty of her day, Joan Lady Camrose was to play host to a circle of socialites, intellectuals, politicians and diplomats in London. Her list of acquaintances was as eclectic as it was sophisticated, including as it did such figures as Evelyn Waugh, Randolph Churchill, Margot Fonteyn, Nancy Mitford, Lord Birkenhead, Malcolm Muggeridge, Freya Stark, Harold Acton, Edward Heath and Cecil Beaton ­ she was instrumental in launching the photographic career of the last. Her choice of companions reflected her own wide range of interests.
Joan Barbara Yarde-Buller was the eldest daughter of Lord and Lady Churston. Her mother, who later remarried to become the Duchess of Leinster, was a talented musician. One of her sisters, Primrose, married the Earl of Cadogan. Another, Lydia, became the Duchess of Bedford. She herself married three times.
The first marriage was to Thomas Loel Guinness, of the banking family. A son, Patrick, was born but died in a car accident in the 1960s. The second was to Prince Aly Khan, son of Sir Sultan Mahommed Shah, Aga Khan III, renowned as Imam of 15 million Ismaili Muslims, twice president of the League of Nations and five times winner of the Epsom Derby.
Prince Aly and Joan married in Paris in 1936 and had two sons, Karim and Amyn. When war broke out in 1940, Prince Aly joined the French cavalry and served throughout the Middle East while Joan based herself at the Anglo-French Hospital in Cairo after setting up home for her two boys in Kenya. It was during this period that she got to know and admire her father-in-law, Aga Khan III. It was he who used her knowledge of hospitals and nursing to the benefit of his followers. In 1944 he appointed her health and education commissioner in East Africa and she helped introduce his plans for the management of Ismaili schools and clinics.
The marriage, however, did not survive the stress of the five-year hostilities of the Second World War. Princess Joan moved to a new home in Eaton Square, London, and opened her doors to a glittering array of diplomats, politicians, ambassadors, writers, musicians and journalists.
Meanwhile, her two sons were growing up rapidly. The old Aga's regard for her had not been affected by the divorce and it was entirely on his advice that her sons were educated at Le Rosey in Switzerland and at Harvard in America, thus by-passing the conventional British upper-class equivalents of Eton or Harrow and Oxbridge. But in 1957 Aga III died and surprised the world by selecting in his will his 20-year old elder grandson, Karim, rather than either of his sons, Aly and Sadruddin, to succeed him as Imam or Spiritual Leader of the Ismaili Muslims scattered through 22 countries all over the globe.
Karim, still a junior at Harvard, had now to undertake a world tour when he would be formally installed as the Ismaili's 49th Imam. Princess Joan found herself caught up in a whirl of preparations for a long and complicated journey, the first stage of which was to the three territories of East Africa (still very much under the British colonial wing). They involved meetings with the Ismaili leaders from the region and making arrangements for the entire family including Prince Aly himself (who bore any eventual disappointment with remarkable fortitude and whose loyalty to his son was exemplary).
Without once stepping on her son's toes, Princess Joan helped smooth his path with the media, accompanied him to Buckingham Palace where the Queen passed on the title of "High Highness" originally bestowed on his grandfather by Queen Victoria.
The arrangement of the "Takht-nashinis", or accession ceremonies which followed in Dar-es-Salaam, Nairobi, Kampala, Karachi and Bombay were her next task. But whether the young Aga Khan was meeting the Kabaka of Uganda or Pandit Jawaharlal Nehru in New Delhi, Princess Joan was always discreetly at hand. Once the tour was completed, however, and as her son became more closely involved with Ismaili affairs, she largely withdrew.
Even so, along with other members of the family, she accompanied him on several overseas visits well into her 70s. Most often she joined the family holidays with innumerable grandchildren at the Aga Khan's villa in Porto Cervo, Sardinia. Meanwhile she was free to indulge her other interests at the opera and ballet at Covent Garden, in health and hospitals and in archaeology. She played a leading role in stimulating interest in the former Hellenic sites on the southern coast of Turkey, most particularly in raising funds for the restoration of the ancient city of Aphrodisias.
In 1986 she married again, late in life, to her long term companion, the late Seymour Thomas Berry, Viscount Lord Camrose, former chairman and then director of The Daily Telegraph. She was to preside with as much grace and skill over his family home in Hackwood as she had done over Prince Aly's house at Maison Lafitte in Paris. Above all she was able to enjoy her other passion in life; landscape gardening. She researched the original plans and completely transformed the glorious woods and grounds at Hackwood, personally supervising its opening to the public.
Her third husband predeceased her. She is survived by her two sons.
(copyright: 1997 Times Newspapers Limited)
Recent Articles
Posted April 21st, 2021 by librarian-hd
IN MEMORY: 1997, April 25: Princess Tajudaullah, mother of Mowlana Shah Karim and Prince Amyn and wife of Prince Ay Khan, passed away. It was a sad event and we felt we should do a Gallery in her honour. You can access it in the link bellow:
Princess Tajudaulah (JOAN VISCOUNTESS CAMROSE) married Prince Aly Khan on May 18, 1936 in Paris in the presence of Imam Sultan Muhammad Shah, Princess Andree and Lady Aly Shah