Welcome to F.I.E.L.D.- the First Ismaili Electronic Library and Database.
UCA and AKAH partner to promote development in Tajikistan 2020-07-30
Posted July 30th, 2020 by librarian-hd
Date:
Thursday, 2020, July 30
Source:
The Times of Central Asia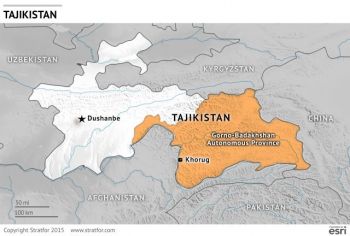 DUSHANBE (TCA) — The University of Central Asia (UCA) and the Aga Khan Agency for Habitat (AKAH) in Tajikistan signed a Memorandum of Understanding on July 27 to develop Khorog into a safe and resilient city, and collaborate on several educational initiatives, including research capacities of young and mid-career scientists and lecturers.
Areas of partnerships also include joint research projects, policy work, information and knowledge sharing, joint grant applications, facilities utilization, as well as the establishment of advisory and working groups. As part of this agreement, AKAH will also provide internships to UCA undergraduate students through UCA's Cooperative Education Programme.
"By bringing the key stakeholders together that are invested in a Khorog that is resilient to shocks – be they social, natural or health – this partnership looks to building a vision for the future of Khorog that will make it the vibrant social, economic and cultural hub that we anticipate it can be," said Hadi Husani, CEO of AKAH Tajikistan.
A significant area of collaboration is the Khorog Urban Resilience Programme, which aims at developing strategies, policies, action-plans and activities to make Khorog a safe and resilient city. AKAH will lead on the creation of a resilient knowledge base, to enable evidence-based decision making for the future. This will be built through conducting habitat and resilience assessments and shared through a series of linked spatial data infrastructure centres, and a municipal data platform, which will make this data accessible to municipal authorities and service providers.
A key component of this programme is an updated Resilient Khorog Town Plan and Investment Plan, created in partnership with the national and municipal authorities, the community of Khorog and UN-Habitat, to which UCA will contribute its vision of Khorog as a University town, and a regional hub of technology and innovation.
A Resilient Khorog Advisory Committee will be formed, chaired by UCA, which will offer policy advice and technical guidance, to the Resilient Khorog Steering Committee, chaired by the Governor of Tajikistan's Gorno-Badakhshan Autonomous Oblast (GBAO). The Steering Committee will provide strategic direction for the implementation of the programme, as well as a platform for mobilising resilient investments for the city and the region.
For UCA this MOU is a part of its mission to contribute to the social and economic development of Tajikistan and the region. For several years UCA, as an agency of the Aga Khan Development Network (AKDN), has been supporting the transformation of Khorog into a university town, and through partnerships with the Government and AKDN agencies such as AKAH, has been pursuing social sector development initiatives in education, health, hospitality, tourism, business enterprise, and rural development.
Tagged under
Education, Tajikistan, Urban development,