Welcome to F.I.E.L.D.- the First Ismaili Electronic Library and Database.
All Jamat Khanas in Ontario closed till further notice 2020-03-13
Posted March 13th, 2020 by librarian-hd
Date:
Friday, 2020, March 13
Source:
theismaili Ontario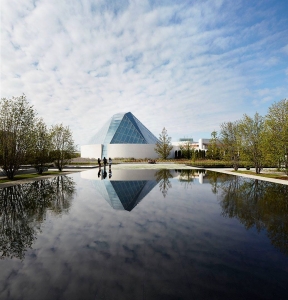 A sad event in our Ismaili history - all Jamat Khanas were announced closed till further notice in Canada and other places in the world due to the pandemic outbreak of CO-VID 19. The official announcement is as below.
Urgent Announcement from the Jamati Institutions for Ontario: All Jamatkhanas in Ontario Jurisdiction are now closed
The Government of Ontario has announced additional steps to limit large gatherings to reduce the risk of infection from the spread of COVID-19.
While the Public Health Agency of Canada continues to assess the risk to the general population in Canada as "low", the Jamati Institutions, in consultation with public health officials and with the aim of protecting the most vulnerable in our Jamat, have decided to close all Jamatkhanas in the Ontario jurisdiction including university Jamatkhanas, effective immediately. This includes morning, evening and weekend ceremonies. All Jamatkhana-based programming is also cancelled. We will continue to work closely with the public health authorities on the timing of Jamatkhana re-opening and will keep the Jamat informed.
Volunteers will be positioned at Jamatkhanas this evening to inform those who do not receive this message.
The decision to close our Jamatkhanas is unprecedented in Canada and not taken lightly, and we seek the Jamat's understanding and forgiveness for any inconvenience caused. We are taking these precautionary steps in the interests of the Jamat's long-term health and security.
The Jamati Institutions will continue to provide regular information and updates to the Jamat via the electronic Al-Akhbar and iiCanada app.
==========================================================================================
From ismaili.net: visit our virtual Jamat Khana to pray with our Ismaili brethren all over the world: http://www.ismaili.net/heritage/Virtual-Jamatkhana