Welcome to F.I.E.L.D.- the First Ismaili Electronic Library and Database.
Aga Khan University Among Top 250 In World For Studying Medicine
Posted March 1st, 2018 by librarian-hd
Date:
Thursday, 2018, March 1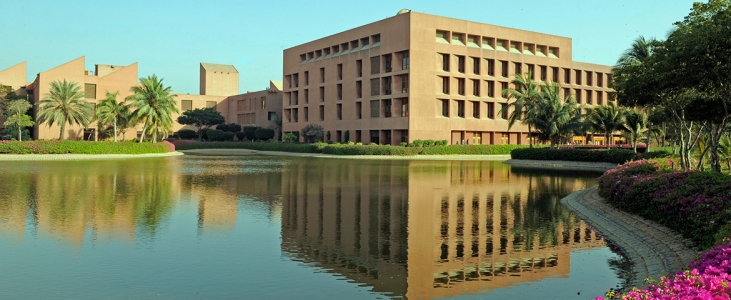 The Aga Khan University Karachi is the only Pakistani university named among the best universities in the world for studying medicine, reinforcing its position as the country's top medical school.
The latest ranking by the prestigious Quacquarelli Symonds Limited, commonly known as QS World University Rankings, rates universities around the world on basis of teachings in specific subjects, with US and UK universities ruling the roost in most categories. Broad subject areas studied for the 2018 ranking included arts & humanities, engineering & technology, life sciences and medicine, natural sciences and social sciences & management. Besides the QS also ranked universities according to individual subjects falling under the border subject area. For example it also ranks the top universities in the world for nursing under life sciences & medicine category and so on.
The Aga Khan University (AKU) was placed in the 400-451 band in the Life Sciences and Medicine category. However, it was placed in the 201-250 band for specific study of medicine. AKU's ranking was an improvement over last year's results, wherein it was placed in the 251-300 band for studies of medicine.
Located in Karachi, the varsity was founded in 1983 by Prince Aga Khan IV and operates through the Aha Khan Development Network. The Higher Education Commission of Pakistan ranks AKU as the top medical school in the country. Its affiliated hospital, the AKU Hospital, is also considered one of the best healthcare institutions in the country. AKU received a score of 51.4% for its academic reputation, 39% for employer reputation, 65.3% for H-index citations and 84.6% for citations per paper.
Overall, QS put Harvard University at the top of world for studies in life sciences and medicine, with University of Cambridge and Oxford University jointly claiming the second position. Apart from Sweden's Karolinska Institute, the top ten universities in the world for the life sciences and medicine studies are located in United States and the UK.
In Asia, Nanyang Technological University and National University of Singapore claimed the first and second positions, respectively, while China's Tsinghua University was named the third best in Aisa for studies of life sciences and medicine.