Welcome to F.I.E.L.D.- the First Ismaili Electronic Library and Database.
Birth of Prince Sinan 2017-01-12
Posted January 13th, 2017 by librarian-hd
Date:
Thursday, 2017, January 12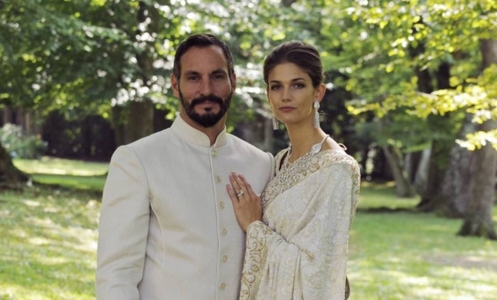 Second son born to Princess Salwa and Prince Rahim
TheIsmaili.org
12 January 2017
Aiglemont, 12 January 2017 — It is with great happiness that Mawlana Hazar Imam has announced that Princess Salwa has given birth to a baby boy named Sinan.
Born in London, United Kingdom on 2 January, Prince Sinan is the second child of Prince Rahim and Princess Salwa, and a little brother to Prince Irfan, who was born on 11 April 2015.
"Prince Sinan's birth has brought immense joy to our family," wrote Mawlana Hazar Imam in a message to the global Jamat. "We are most touched by your kind thoughts and prayers over the period leading to Sinan's birth."
Ismailis around the world are gathering at Jamatkhanas to celebrate Prince Sinan's birth. On behalf of the Jamat, the Ismaili Leaders' International Forum and various National Councils have sent messages of congratulations to Mawlana Hazar Imam, Prince Rahim, Princess Salwa and to their families, with prayers for Prince Sinan's long life and wellbeing.