Welcome to F.I.E.L.D.- the First Ismaili Electronic Library and Database.
Thank you Aga Khan 2016-07-19
Posted July 20th, 2016 by librarian-hd
Date:
Tuesday, 2016, July 19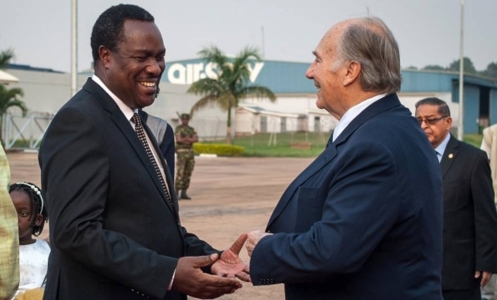 Thank you Aga Khan
Editor,
The world does not only operate via commercial enterprises and this has been amply proved by the Aga Khan University Hospital Nairobi.
Their gesture, offering free radiotherapy treatment to over 400 Ugandan cancer patients, even if it were though an MOU with Uganda's cancer institute, is very commendable and I would wish to suggest that other companies and organizations follow suit.
Not only does this give hope to patients, it also shows that there is a lot of positives in regional cooperation.
Thank you Aga Khan Hospital.
James Opit
Kampala, Uganda
By James Opit, Tuesday, July 19th, 2016