Note: Audio is placed below the main text, when available.
Welcome to F.I.E.L.D.- the First Ismaili Electronic Library and Database.
Bujagali power project on course - 2010-08-31
Posted August 31st, 2010 by heritage
in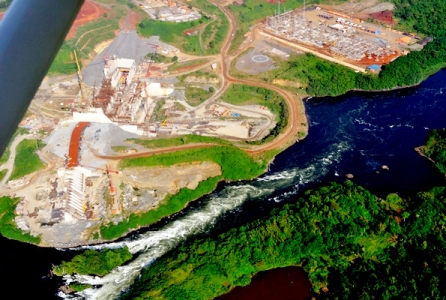 Date:
Tuesday, 2010, August 31
The expected outcome of the Bujgali power project will also result into increased supply of improved air quality and jobs for Ugandans (app. 2,000 jobs at the peak of construction).
The executer of the project - Bujagali Energy Limited - is a consortium of American Sithe Global, Kenyan Industrial Promotion Services (IPS) and the Uganda government. IPS is an affiliate of the Aga Khan Fund for Economic Development.
The consortium put $190 million into the project while the rest are loans, mainly from the World Bank Group, the European Investment Bank and the African Development Bank.
Recent Articles
Posted August 31st, 2010 by heritage
Source:
www.monitor.co.ug
On August 21, 2007 President Yoweri Museveni and the Aga Khan, Prince Karim al-Hussaini, the spiritual leader of the Ismaili Muslims, laid the foundation stone for the Bujagali hydropower dam on the River Nile in a show of commitment to address Uganda's energy deficit.
The 250 MW project, co-financed by the World Bank Group, is a major component of Uganda's answer to the electricity supply gap that in recent years has made rolling blackouts a daily reality for Uganda's residents, businesses and services.