Note: Audio is placed below the main text, when available.
Welcome to F.I.E.L.D.- the First Ismaili Electronic Library and Database.
AGA KHAN TRUST FOR CULTURE AND THE NATIONAL MUSEUM OF MALI SIGN A COLLABORATION AGREEMENT - 2006-06-07
Posted July 10th, 2007 by heritage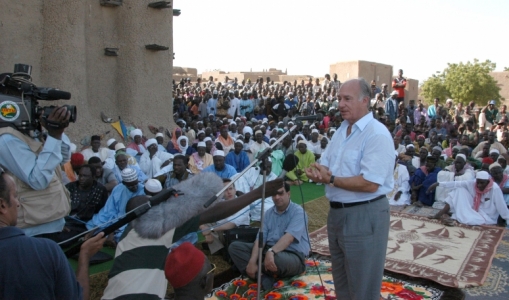 Date:
Wednesday, 2006, June 7
A Collaboration Agreement was signed by the director of the National Museum of Mali, Samuel Sidibé, and the director general of the Aga Khan Trust for Culture (AKTC), Luis Monreal. The agreement, signed in the presence of His Excellency Cheik Oumar Sissoko, Minister of Culture for Mali, aims to provide the Museum with a new information technology system, as well as improving the conservation facilities of its collections.