Note: Audio is placed below the main text, when available.
Welcome to F.I.E.L.D.- the First Ismaili Electronic Library and Database.
Qutub Shahi Tombs: 60 pc renovation work completed, a unique heritage park on card 2021-04-16
Posted April 17th, 2021 by librarian-hd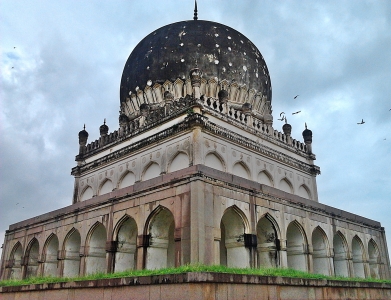 Date:
Friday, 2021, April 16
Hyderabad: The 16th Century Qutub Shahi Tombs are one of the main tourist attraction in the city. A heritage park is being added as a new chapter to this attraction.
The unique heritage park is likely to come up on 106 acres of land with the joint efforts of Aga Khan Foundation, Heritage Telangana and Aga Khan Trust for Culture.
A project is underway to preserve and restore 40 tombs, three mosques, seven wells, and other buildings. The first phase of this grand program of repair and renovation has been completed in 2018 and now the last phase of this program is underway.