Welcome to F.I.E.L.D.- the First Ismaili Electronic Library and Database.
Plea to repair old, build new Osmania General Hospital 2019-12-04
Posted December 4th, 2019 by librarian-hd
Date:
Wednesday, 2019, December 4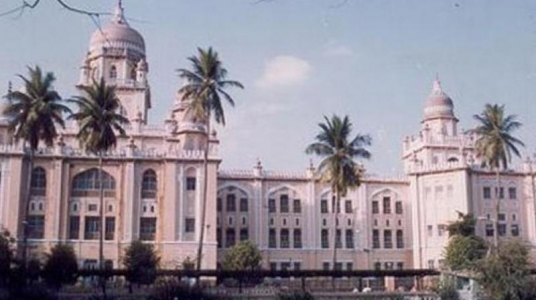 Hyderabad: Build a new hospital building and restore the old building is the demand of alumni of Osmania General Hospital who are to meet in the city for their 4th Global Meet. The demand for a new building has been pending since 2010.
The Osmania General Hospital building is as old as the Charminar and High Court. Restoration of the Charminar and High Court have been carried out by experts while OGH has been left out.
Dr Sai Ram, senior alumni and oncologist at MNJ Cancer Hospital says, "The restoration of the old building has to be properly carried out. It is a heritage structure. It needs to be preserved like the other monuments are being preserved."
The government sanctioned Rs 19 crore recently for the restoration work but not a single penny has been put to use.
The reason is that the building has to be vacated of medical departments and patients.
At the same time, the Aga Khan Trust has been called to evaluate the building but the formal memorandum of understanding to start the work is pending.
Dr Pandu Naik of the joint action committee of OGH said, "The process of shifting patients from the old building has begun. We cannot move out all existing departments at one time. Temporary provisions have been made in the existing buildings and a GHMC building is also going to be given to us. Till then we have to wait."
What about the new building? There are no answers. Senior doctors say it is health minister Etala Rajender who must be asked this question. The design of the new building, estimate, and also the space required has been evaluated but there is no response on when the work will finally start.
Dr Mohammed Iqbal Javed, an alumnus, says, "Our meet will stress on the new building as it cannot be further delayed. The alumni have been in constant touch with government and every time the question of the new building is raised. What is stopping the government from taking up the construction of the new building?"