Welcome to F.I.E.L.D.- the First Ismaili Electronic Library and Database.
Statement by the Prime Minister on the birthday of His Highness the Aga Khan 2018-12-13
Posted December 20th, 2018 by librarian-hd
Date:
Thursday, 2018, December 13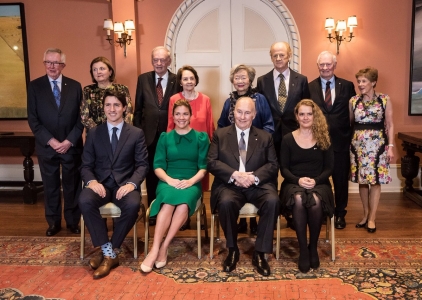 News
Statement by the Prime Minister on the birthday of His Highness the Aga Khan
Ottawa, Ontario - December 13, 2018
The Prime Minister, Justin Trudeau, today issued the following statement marking the birthday of His Highness Prince Karim Aga Khan:
"Today, we join Shia Ismaili Muslims across Canada and around the world to celebrate the 82nd birthday of their spiritual leader, His Highness the Aga Khan.
"His Highness is a global humanitarian leader and an ambassador for pluralism and peace. For over fifty years, he has worked tirelessly to reduce poverty, advance gender equality, and champion healthcare and education for the most vulnerable.
"His dedication to bridge building and message of compassion offers a way forward. He reminds us all of our common humanity, and that the measure of success is not what we achieve for ourselves, but what we do for others.
"The Aga Khan and Canada share a special bond, epitomized by the vibrant Ismaili community that calls this country home. We have long championed the same values – respect for diversity, openness to others, generosity of heart – and work every day toward a more caring, peaceful, and inclusive world. We are proud to have bestowed honorary Canadian citizenship on the Aga Khan, and honoured to host both the Aga Khan Museum in Toronto and the Global Centre for Pluralism in Ottawa.
"Today, Sophie and I thank the Aga Khan for setting a tremendous example for us all, and wish him health and happiness on this special day."