Khalil Shariff
Posted October 9th, 2010 by heritage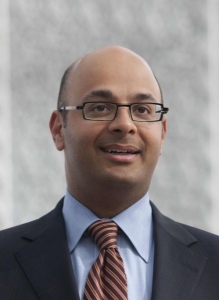 Khalil Shariff is a member of the fiorst Board of Directors of the Global Centre for Pluralism.
Khalil Shariff is Chief Executive Officer of Aga Khan Foundation Canada (AKFC). Prior to joining AKFC, Mr. Shariff was a consultant with McKinsey & Company where he advised governments, financial institutions, and health care providers on strategy, organization, and operational improvement. He is a graduate, J.D. magna cum laude, of the Harvard Law School. Mr. Shariff served on AKFC's National Committee for five years, and has cultivated his interest in international development and conflict resolution issues through a variety of activities including as: Deputy Editor-in-Chief, Harvard Negotiation Law Review, and Policy Co-ordinator and Research Associate, Harvard Program on Humanitarian Policy and Conflict Research.
Texts for Khalil Shariff
Posted October 9th, 2010 by heritage
His Highness the Aga Khan, 49th Hereditary Imam of the Shia Ismaili Muslims and Founder and Chairman of the Aga Khan Development Network is in Ottawa on the occasion of the inaugural board meeting of the Global Centre for Pluralism. His Excellency the Right Honourable David Johnston, Governor General of Canada welcomed the Aga Khan in the Reception Room at Rideau Hall on Thursday, October 7, 2010, at 7 p.m.