Yash Ghai
Posted October 9th, 2010 by heritage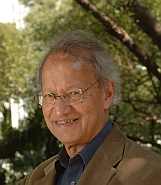 Yash Ghai is a member of the First Board of Directors of the Global Centre for Pluralism.
Yash Ghai is the head of the UNDP Constitution Advisory Support Unit in Nepal. Formerly he was the UN Secretary-General's Special Representative for Human Rights in Cambodia. Mr. Ghai has had an international academic career as a professor of law and as a constitutional expert, beginning with the establishment of East Africa's first law school in Dar es Salaam, Tanzania. In 1989, he was appointed Professor of Public Law at the University of Hong Kong. He has advised many countries on draft constitutions, including Afghanistan, Iraq and his home country Kenya, where he was chairman of the Constitution of Kenya Review Commission from 2000-2004.
Texts for Yash Ghai
Posted October 9th, 2010 by heritage
His Highness the Aga Khan, 49th Hereditary Imam of the Shia Ismaili Muslims and Founder and Chairman of the Aga Khan Development Network is in Ottawa on the occasion of the inaugural board meeting of the Global Centre for Pluralism. His Excellency the Right Honourable David Johnston, Governor General of Canada welcomed the Aga Khan in the Reception Room at Rideau Hall on Thursday, October 7, 2010, at 7 p.m.