Adrienne Clarkson
Posted June 7th, 2007 by librarian-mt
Prefix:
Rt. Hon. PC, CC, CMM, COM, CD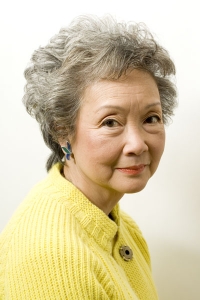 The Rt. Hon. Adrienne Clarkson is a member of the first Board of Directors of the Global Centre for Pluralism.
The Rt. Hon. Adrienne Clarkson, PC, CC, CMM, COM, CD, was Canada's 26th Governor-General from 1999-2005. She was the first visible minority Canadian to occupy the position. Originally born in Hong Kong, the Rt. Hon. Mme. Clarkson and her family settled in Canada as refugees in 1942. She has had an impressive career in the arts as a journalist, novelist, publisher, public servant and television personality, and has received numerous honorary degrees. Her interest in Canada's North framed much of her tenure as Governor-General as she attempted to forge stronger ties between Canada and northern aboriginal people. Since her time in office she has published an autobiography, Heart Matters and founded the Institute for Canadian Citizenship (ICC) with her husband, the author and scholar John Ralston Saul.
Texts for Adrienne Clarkson
Posted October 9th, 2010 by heritage
His Highness the Aga Khan, 49th Hereditary Imam of the Shia Ismaili Muslims and Founder and Chairman of the Aga Khan Development Network is in Ottawa on the occasion of the inaugural board meeting of the Global Centre for Pluralism. His Excellency the Right Honourable David Johnston, Governor General of Canada welcomed the Aga Khan in the Reception Room at Rideau Hall on Thursday, October 7, 2010, at 7 p.m.
Texts for Adrienne Clarkson