Selected Ginans For Mayat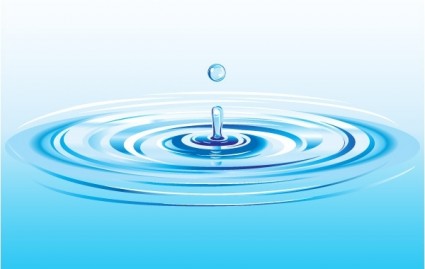 Publication Type

Ginan

Year of Publication

2008

Authors

Pirs

Key Words

Death

Notes

Selected Ginans to give courage and remind of Salvation when a loved one passes.
Attached at the bottom of this page in Word Document format so that it can be quickly printed when needed.

Other documents and waezes on this site about Death:
http://ismaili.net/heritage/node/24321

Full Text

Selected Ginans for Mayat

To give courage and remind of Salvation
when a loved one passes.

========================================

Abdhu jugat jol santokh paatra karo,
ane danddaa karo bichaar;
khamiyaa dayaaki doye mundraa pahero
ginaan karjo aahaar
abdhu te jogi jugamaanhe,
jaako man dujaare naanhi;
abadhu te jogi jugamaanhe 1

Abdhu Gur meraa ginaan veraagaki indri,
ane sangam karo bhabhutaa;
saach dharam saach kari dhiyaavo,
to jogi haye abadhutaa - abdhu te jogi 2

Abdhu chando suraj doy roki raakho,
ane man chint dharo is danddhi;
sukhamannaa tanti vaajann laagi,
e bhed kisej khanddi - abdhu te jogi 3

Abdhu sab avagunn tajo trivenni naao,
ane anhad naad bajaao;
kahe Pir Shamsh jivant mariye
to avarath janam na paao - abdhu te jogi 4

========================================
evee garbee sa(m)purann saar, gur shams bolyaa veechaar...........1

je koi saa(m)bhallshe ekahee man, tenaa sahastra ghanneraa pun....2

je koi gaay te nar ne naar, te to paamshe pele paar...............3

je koi satpa(n)thkee garbee gaay, tenaa praachhat sarave jaay.....4

evee khel ramat thai chhe bhaaree
sate saa(m)bhalljo nar ne naaree..................................5

vaaso vaiku(n)tth to tame paamo, sate garbeene jo tame gaavo......6

gaai garbee aaraadho dharam, to paap chhutte jugaajug naa karam...7

je koi satpa(n)th kee garbee sunneeyaa
tenaa tare ekoter pureeyaa........................................8

jenne raakhyo chhe ddhraddh veeshvaas, te to hose aleenaa daas....9

je koi gaay aleenaa daas, te to paamshe vaiku(n)tth vaas.........10

je koi bhannashe thaavar raat, te to thaashe te amar jaat........11

saacho seedak raakho moraa bhaai
to hove saachee tamaaree kamaai..................................12

raakho reekheesar radaamaa(n)he dheer
em bolyaa chhe gur shams peer....................................13

peere kol keedhaa tethee aavyaa, keve maarage karee samjaavyaa...14

evo samjeene khovo chho ho(n)s, pachhee peerne ma dejo dosh......15

peere harfe harfe karee samjaavyaa
jenne satpa(n)thku(n) cheetmaa(n) laayaa.........................16

te to odhareeyaa nar ne naar, peer shams bolyaa veechaar.........17

evee garbee sa(m)purann saach, saachaa gurjeenee saachee vaach...18

========================================

Eji Ttaaddhu ttaaddhu mitthaddu boliye
Gur gat gangaa ne bhaave
sarve saacheru thai ne chaaliye,
to saheb dil bhaave

jene ride saacho shaah va se,
taanku ann na bhaave;
jene ride aapno Gur va se
taanku nindra na aave;
nindra tajo vira bhaai
ginaan vichaaro moraa bhaai 1
Eji Daadaa ma de jore lok ne
te thi rahish kunvaari;
dio to dejo sachaa saadhane
je utaare pahele paar
jene ride 2
Eji Saankhddi sheri maanhe mune Gur maliyaa
maare lok sun vevaar;
kaantaa ni mise Gur ne namu;
haathe karu re parnaam
jene ride 3
Eji Van van agar na nipa je
jal jal kamal na hoy;
Pir Sadardin boliyaa,
Gur kaa bhaankhyaa so jutthaa na hoy
jene ride 4

========================================

Eji Aadam aad niri(n)jan, nirgunn aape arup
asal amaaraa saami tame, judaa paddiyaa thai rup
maher karo moraa saa(n)hiyaa, aballaa sharann tamaari 1

Eji Ana(n)t jug amane vahi gayaa, rup dhara(n)taa aaviyaa
vina(n)ti karataa am-ne bhav thayaa,
saami tame jodd joddaavo ...maher karo 2

Eji Sunkaal maa(n)he saami ana(n)t chalatra kidhaa,
nira(n)jan rupe ramiyaa,
junaa jogi vila(m)b shu(n) karo,
rahesho kettalu(n)k saami ...maher karo 3

Eji Jugaa juga ni hu(n) aashva(n)ti chhu
nikaah kidhi naay
have ame thayaa bhar joban maa(n),
lajjaa raakho tribhovarnaa raay ...maher karo 7

Eji Chaar jug maa(n) ana(n)t rupe hu(n) fari,
nikaah toy na thaay
nikaah karo maaraa naathaji,
maher karo jadu raay ...maher karo 11

Eji Saami ame ekli kettlik rahu(n),
din duhaag maa(n)he jaay
duhaag ttaalli ne saami suhaag karo,
lajjaa raakho chaud bhaman naa raay ...maher karo 12

Eji Saami maabaap amne janamyaa,
so(n)pyaa tamaare sharann
have haath zaalyaa ni lajjaa aannajo,
taaro tame taarann haar ...maher karo 17

Eji Bhar joban maaru(n) aaviyu,
saami eklo nahi rahevaay
bahaar javaano ebh chhe,
nikaah kari paranno ho raay ...maher karo 20

Eji Jaan laine saami aavajo,
vaar ma karsho lagaar
maher karine saami aavajo,
hu(n) chhu(n) tamaari naar ...maher karo 21

Eji Chaali chaali hu(n) thaaki rahi,
saami have nahi re chalaay
avagunn amaaraa saami tame ma ju-o,
saami have nahi(n)re rahevaay ...maher karo 24

Eji Saami kahi kahi hu kettalu(n) kahu,
saami tame chho ra(n)gi raay
maher karine saami mane mallajo,
to maari raheshe lajaa ...maher karo 32

Eji Avagunn amaaraa tame man maa(n) ma dharo,
hu(n) chhu(n) aballaa aadhin naar
jobanva(n)ti hu(n) thai,
hu(n) chhau baall ku(n)vaar ...maher karo 33

Eji Saami hu(n) aad unniyaad thi vinavu(n),
japu saas usaas
rome rome saami tame rami rahyaa,
to paap amaaraa sarve thaay naash ...maher karo 35

Eji Saami ati dukh chhe sarag ni vaattmaa(n),
te tamaaraa naamthi dukh dur-j thaay
satgur saaheb to ek chhe,
te naam bhed thi ollakhaay ...maher karo 37

Eji Maher karo moraa jogiyaa,
lejo am ne ugaar
kudd kapatte kaljug bhariyo,
temaa velaa karjo amaari saar ...maher karo 41

Eji Saami maa baap sarve raaji chhe,
tamaaraa parannvaa maa(n)he
vahelaa aavine saami parannajo,
rakhe vaar-j thaay ...maher karo 42

Eji Sat shabde shaastre chaaljo,
to Sat-Gur sa(n)gat thaay
Sat-Gur ne radeh raakho munivaro,
to prem-j paavo ...maher karo 49

Eji Pir Hasan Kabirdin naari thaine vinave,
srivar saami ne vallagu
aaj kaljug maa(n)he jo gurnar ne ollakho,
to kadi nahi thaashe allagu ......maher karo 50

========================================

Eji Sat Gur miliyaa mune aaj,
aanand hun paami - Sat Gur - (dodh)

Eji Sat Gur miliyaa taare dukhaja ttaalliyaaji
sarve saariyaa daasinaa kaaj...aanand 1

Eji Darshan dekhiyaa man santokhiyaa ji
mahaapad paami chhun raaj...aanand 2

Eji Mahaapad keri bhaai vaat chhe nyaariji
koi na jaanne e kaaj....aanand 3

Eji Jo jaanne so nar nauv khand maanne ji
ghatto ghatt dekhe mahaaraaj...aanand. 4

Eji Ghatto ghatt dekhe taare ek kari lekhe ji
Nar Naklanki kero raaj...aanand. 5

Eji Kahet Imaam Begum sunno moraa bhaai ji
Ali nabi chhe sirtaaj.........aanand. 6

========================================

Moman Tchetamni

Eji Ali dware ame aaviya
Jyan choote te sarve jivoone janjal
Jyan hiana khiana aage kainjiv odhariya
Tyan ya Ali amaro jiv che umedvar
Cheto Rikhissaro Gur kahe sacha satgure em kahiya

Eji Amare vachane je jiv chalshe
Te to ae dhar meli nahi jashe bahar
Te nar Sri Islamshah ne Allah kari manshe
Aema shak na aanshe lagaar

Eji Amrapuri che aagle,
Tena sukh kahya nav jay,
Satgure dithi tevi kahi,
Tya(n) hur malaaek che mahain. Cheto....

Eji Anat meva che te mahel ma(n),
Te ghar ni shobha che tya(n)y,
Moman rikhisar te mahel ma(n),
Liana(n) lad karshe tya(n)y. Cheto.....

Eji Aewa ghar te jiv pamshe,
Je chalshe aapna satpanth mahain,
Khara dasondi sukarit vanta,
Teni sankha che aelm mahain. Cheto....

Eji Ae ghar sreve je satsoon,
Tena patak sarve jay,
Avtare avtar orkhe,
Tene pahele moksh muktaj thay Cheto......

Eji Aakhar jamano aaviyo,
Aavi chelli kaljug ni var,
Avtar sarve pura thaya,
Have sami rajo thashe aswar Cheto......

Eji Ali te to sahi allah kahiye
Tema oocho nahire lagaar
Ame aene manio sidak soon
Aeno nam che jallshanaho aakar Cheto......

========================================

Hanspuri nagri maanhe maanddavo rachaayo
enne enne maandave moman teddaavo bhaai 1

Sonaanaa baajotthi-aa ne rupaani rel
Shaah-ji naa maanddavaa maane evi evi sel bhaai 2

Shaahjinaa maanddavaa maan evi evi rit
damsar maru-aani utthi chhe bhit bhaai 3

Alang palang chhatra ddholi-o dhharaa-e
Shaahaa maaro chaddase mahaajam raat bhaai 4

Aavo maaraa moman bhaai amiras pi-o
amar gaddh amaraapuri li-o bhaai 12

Evaa evaa vaaek saambhalle jeh
amaraapuri no vaasi teh bhaai 13

Bhanne Pir Sadardin tamaaro aadhaar
saachaa moman ne dejo behesht didaar 14

========================================

1. Satgoor Kahere, Dilmaahe deval poojiye,
Ane dil maahe dev duvar,
Dil maahe Mowla aape vase,
Ane dil maahe aape didar re.

34. Satgoor kahere, Feraa hataa te fari rahyaa,
Ane e che Satgoorni saankh,
Have imaan jo tamo dolaavsho,
Evo avtaar fari nahi thaay re,

47. Satgoor kahere, Piyoo to vase che jotmaa,
Te aavashe ghat maahe jaan,
Te ghat maahe divo kije dharamno,
To dharam ootaare paar re.

53. Satgoor kahere, Dharam amaaro ootam che,
Te ootam sadaa sahi jaan,
Satpanth sor karaasoo oogiyo,
Jene jaaniyo amaaro bhed re.

133. Satgoor kahere, Sate thaine chaalie,
Ane satnoo karie shangaar,
Sat naame jo soofal kaam kijie,
To paamo sat didaar re.

134. Satgoor kahere, Didaar kije Shaah Ali tanaa,
Ane kijiye poore vishvaas,
Imaan raakhie saachnoo,
To paamie Shaahnaa didaar re.

135. Satgoor kahere, Didaar kije Shaahaa tanoo,
Vari tenoo jaaniye bhed,
To jem paavaiyaa ne paano chare,
Bhai tene tevo didaar re.

188. Satgoor kahere, Amaaraa dharam maahe je jiv rahyaa,
Ane tene che amaaro rang,
Tene Ali hetesoo hooraaoo dese,
Ane tene dese ghanaa ghanaa maan re,

189. Satgoor kahere, Hooraa maahe jaai te jiv raheshe,
Tenoo amaraapoori maahe vaas,
Te ghar ame jaai besashoo,
Tenoo karshoo ghanoo memaay re.

192. Satgoor kahere, Amaaraa vachan je maanshe,
Ane te hoese amaare paas,
Te paanch hatyaathi algo raheshe,
Te paamshe amaaro didaar re.

193. Satgoor kahere, Te didaar amaaro paamshe,
Vari bes-she amaare paas,
Te mevaa pame ati ghanaa,
Ane paamshe Shaahaa-no didaar re.

194. Satgoor kahere, Tyaa mevaa paamshe ati ghanaa,
Ane malaayak aave hajooraj maahe,
Tyaa anat khidmat aavi karshe,
Em kahe satgoor Shams nirvaan re.

========================================
Anant Akharo

Aashaajee Savaa laakh kaljug maanhe bhog-ve
pachhee amraapuree pohonche-jee
amar maaneeyaa te amraapuree pahota
te deedaaree Shah-naa sadaay.......Hari Anant..35

Aashaajee Kenee maai ne keno baap
kuttumb kenu nahee chaale jee
utam karannee jeev nee deetthee
tab so deedhaa Shaah jee deedaar...Hari Anant..123

Aashaajee Saar sarovar kamaai na chuke
te maanhe paar utaaro jee
haathee-ddu dai-ne ugaaro mora saamee
thaa-o maai ne baap................Hari Anant..215

Aashaajee Maat taat to tamne jaannu
avar na jaannu koi jee
amaarun mastak tamaare haathe
jyaan naakho tyaan thaay...........Hari Anant..327

Aashaajee Utaaraano aaro tamaare haath
kenu na chaale lagaar jee
aagalaa khaataa cheet maanhe na laavo
karo tamaaree maher................Hari Anant..335

Aashaajee Haathee-dun dai-ne haathee-dun dejo
utaaro vasmo avataar jee
maher kee nazar karo mora Saamee
amne paar utaaro...................Hari Anant..439

Aashaajee Nauv-soh navaannu nadeeyun vahe chhe
taaro daine utaaro jee
hoddee beddeeno paar na jaannu
haath dai-ne ugaaro................Hari Anant..440

Aashaajee Ham-tam maanhe nahee kuchh veennas
jo hoyshe keereeyaa saaree jee
dasond detaa jeev-j chhutte
pohonche sarag dwaar...............Hari Anant..457

Aashaajee Dasond deve neet-neet leve
daan-pun sohee jee
bhav saagar-naa feraa chhutte
jo deve dasond daan................Hari Anant..458

Aashaajee Rakheesar jevaa thai-ne chaalo
to pohoncho sarag dwaar jee
te jevi karanni karsho
to ponch-she sarag dwaar...........Hari Anant..474

Aashaajee Ame Shaah jeeke haatt vechaannaa
meraa nahee kuchh chaale jee
amaaraa vachan je jeev maane
te hoyshe sarag dwaar..............Hari Anant..475

Aashaajee Evaa Nar aaj-j betthaa
taa-sun preet-j raakho jee
preet raakhee tame het-sun chaalo
to paamo sarag dwaar...............Hari Anant..480

========================================

Kalaam-E-Mowla – Selected Verses for Mayat

khush khabaree dee-o aap jeev, jab saburee keetee;
jees ba(n)dene sabar kee-aa, teese fateh rabane deetee;
khaalak-kee sab khalkat jaanee, koee dukh deve to sabar karanaa;
to usathee tu(n) sahee jeete, aysaa maname(n) dharanaa..........207

Give glad tidings to your soul, when you have exercised patience. The creature that has been patient, has been granted success by the Lord. Knowing the Creator's entire creation, if anyone does harm, be patient. Then through that, you will truly win over him. Keep this in your mind.

saburee teree tuj fateh deve, jeese keesee upar aave balaa;
jo vae saburee kare to usaku(n) fateh deve, bujo aap allaah;
saburee karanhaarku(n) rab dost raakhe, aap rab kare a(n)t peeyaar;
ba(n)daa bhalaa vae jo saburee kare, to katthan velaa rab hove usakaa yaar....208

Your patience will give you success. This applies to anyone upon whom calamities befall. The one who exercises patience, to him success is granted by God. The Lord befriends the one who is patient, his Lord loves him very dearly. Noble is the creature who is patient, then in difficult times, the Lord becomes his friend.

sakhtee chheepaannee moman bhaaee, jo kuchh aap upar beete;
e muravat neeshaanee moman keree, or ehee sabarkee reet;
momeen upar aave jo sakhtee, so sabarse chheepaave;
to khudaaekee dargaahme(n) saburee badale, bohot ajar paave.....210

Do not reveal your difficulties, o momin brothers, that which befall upon you. This is the sign of the modesty of a momin, and it is the way of patience. If calamities befall upon a believer, he hides them through patience. Then in the presence of God, in return for patience, he attains great rewards.

bohot sakhtee jees upar aave, sach us par hove aasaaneekee aan,
ke sakhtee peechhe hae aasaanee, e nuktaa kalaam rabaaneese peechhaan;
momanku(n) jo sakhtee paho(n)che, to use peechhe sahee hove aasaanee;
to duneeyaame(n) jeene kasannee sahee, vo aakabatme(n) hove jan-nat makaanee.........211

If great calamities come upon someone, then in truth this person has earned peace. For after calamities there is peace, know this as a teaching from the Lord. If calamities hit a believer, then truly after that there will be peace. If a person undergoes tribulations in this world, he will have an abode of paradise in the hereafter.

sab gam peechhe hae khushee-aalee, or daaru(n) hae sab dukhanneku(n);
sab sakhatee peechhe hae aasaanee, samajaa-o deel apanneku(n);
dunee-aa ba(n)deekhaanaa hae momanku(n), or kaafarku(n) hae jan-nat tthaam;
moman dunee-aa sakhtee badale, a(n)t paaesee huraa(n) kasar jan-nat mukaam.....224

After every sorrow there is a joyous occasion, and there is a remedy for all unhappy situations. After every difficulty there is rest and calm, make this understood to your hearts. The world is a prison for a believer, and it is a paradise for an infidel. For the worldly tribulations, a momin will attain an abode of paradise.

hee(m)mat baddee eemaan neeshaanee, bhaaee baddee raakho apanee hee(m)mat;
jees keeseekee hee(m)mat baddee, us upar sahee aave rabakee rahemat;
rabakee rahemat so eemaan puraa, usathee aaraam paave jeev or tan;
rabakee rahemat sab aashaa puge, adakaa hove maal or dhan.......312

Great courage is the sign of faith(Imaan). Brothers, be very courageous. The one who has great courage, upon him will be the Lord's mercy and grace. Through the grace and mercy of the Lord, faith is complete, from which the body and soul attains rest. Through the grace and mercy of the Lord, all hopes are fulfilled, and property and wealth increases.

hee(m)mat baa(n)dho zeekar jagaavo, aap ulatt hak a(n)dar dekho;
e jaaher baatan jo kuchh deesataa, hak sahee hay sabame(n) ek;
hak beenaa kuchh khaalee naahee, tu(n) keenaku(n) ddhu(n)ddhan jaave;
aap fanaah ho meel usame(n), to tu(n) raaj ramajku(n) paave...317

Be bound to courage and awaken remembrance, behold in your inner upliftment(of joy and bliss), the truth(of Holy Deedar). Whatever you visualise in the manifest(zahir) and the hidden(batin), the Truth is in all as the One. There is no space which is bereft of the Truth(i.e He is omnipresent), then why do you go away far to seek Him. If you will annihilate yourself(your ego), then you will be in union with Him. Then you will attain the kingdom of mysteries and wonders.

khatam keeyaa ees kalaamku(n) sab jaaher kahe sunaayaa;
so paddo sheekho or suno sunaa-o, yu(n) maulaane hukam farmaayaa;
chaar tareeke hay eesame(n) jaaher, jo samaje so hove kaamal;
har ek harafme(n) hay hak shanaasee, pann paave so jo hove aamal........322

I have completed these sayings(kalaam), and have announced them to all. Then read, understand, listen and announce them, this is the command of the Lord. Four paths(Tariqas) are encompassed in it, those who understand it become perfect. Each word contains means to Divine realisation, but it is only those who follow them attain it.

jees bahestme(n) mot na aave, sohee takhat khudaakaa jaan;
khudaa to sab tthorme(n) bastaa, khaalee nahee us been makaan;
sab kul usame(n) vo sabme(n), baaher bheetar hae bharpur;
aysaa samaj jo usame(n) meeleeyaa, so laa mot huaa usakaa nur...246

The paradise in which there is no death, is truly the throne of God. God is present everywhere, There is no place where He does not exist. Everything is in Him, and He is in everything, He is omnipresent inside and outside. If one has attained such an understanding, then his light has become deathless(immortal).

hak shanaasee khub hay bhaaee, naahakse man vaar;
jaaher baatan hak ta-aalaaku(n), haradam nahee beesaar;
ek dam par do shukaraane, laajam hakake jaan;
saas usaas jo aataa jaataa, so baddee nyaamat hay maan........323

Realisation of God is the best(achievement), o brother, therefore keep your mind away from falsehood. Every moment, do not forget your manifest(zaheri) and hidden(batin) duties towards God. Upon every breathe express gratitude twice, know this as a compulsory act towards God. Every inhaling and exhaling of a breathe is a great boon.

saas usaase samaran kar le, or heeras havaa sab chhodd;
hak beenaa sab heeras havaa hae, tu(n) hakase mohabat jodd;
jo jo sukh dunee-aa ukabaake, sabase deelku(n) vaar;
jo paavegaa vasal hak-kaa, to e sab rahege taabedaar..........324

Upon every breathe, remember God and abandon all the temptations. Without God everything is illusion, therefore bind your love to God. Whatever happiness of this world and the hereafter that you think of, discard them from your heart. If you will attain the abode of the Truth, then all of these will be at your disposal(under your control).

hakakee to kuchh shakal sabeer nahee, or makaan hae laa makaan;
laa makaa(n)se tahatsaraa lag, jo kuj makhafee ayaan;
jaaher baatan jo kuchh deesataa, jo kuchh sunataa kaan;
hak beenaa to khaalee naahee, ye nuktaa khub pahechhaan.......325

God does not have any form and his abode is in the placeless(laa makaan). From the placeless to the undersurface of the earth, that which is hidden or manifest, whatever that is visible, whatever that you hear, without God there is no empty space(God is omnipresent). Be aware of this great mystery.

aval aakhar jaaher baatan, deesataa sunataa so hay;
hay sabaheeme(n) sabase neeyaaraa, or nahee sab vo hay;
ma(n)y or tu(n) kee duee chhodd kar, ek dekh kuchh do nahee(n) hay;
aysaa samaj fanaa ho usame(n), tu(n) nahee tab vo sahee hay...327

The first, the last, the manifest and the hidden, that which is visible and heard, is all He. He is in everything yet he is beyond everything, there is nothing apart from Him. By abandoning the separation between I and you, behold this oneness, there is no duality at all. If you lose yourself in this understanding, you will not exist, it will be He in truth.