Note: Audio is placed below the main text, when available.
Welcome to F.I.E.L.D.- the First Ismaili Electronic Library and Database.
HH AGA KHAN VISITS OFFICIALS IN TANZANIA - 2007-03-12
Posted July 10th, 2007 by heritage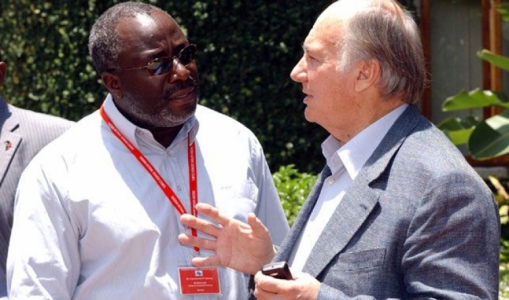 Date:
Monday, 2007, March 12
Arusha, Tanzania: Coming from Malaysia, Prince Karim Aga Khan attended the Investors Conference in Arusha as part of his semi-private visit in East Africa. The week-long visit will bring him to Dar es Salaam, Nairobi and Kampala . More to come.
Recent Articles
Posted May 27th, 2022 by librarian-hd
Source:
www.thecitizen.co.tz
Mtwara. The Aga Khan Development Network (AKDN), in cooperation with the European Union (EU), has given a Sh188.32 million subsidy to entrepreneurs in Lindi and Mtwara regions in order to help them encounter economic effects brought about by the Covid-19.
The subsidy is part of a project run jointly by the EU and Aga Khan to encounter the effects of the Covid-19 in the four nations of Tanzania, Kenya Uganda and Mozambique.
At least 112 groups with a total of 1,290 members in the regions have benefited from the subsidy.
Posted March 7th, 2022 by librarian-hd
Source:
www.thecitizen.co.tz The Citizen
Speaking during a dinner gala that was part of year-long celebrations of Diamond Jubilee on June 25, 2018 at Parliament grounds, Prime Minister Kassim Majaliwa said the government needed world-class facilities in Dodoma, adding that the Aga Khan Development Network (AKDN) has what it takes to help.
Dodoma. The government has extended an invitation to his Highness the Aga Khan to visit Dodoma and help the authorities to come up with some world class investment facilities befitting a capital city.