Note: Audio is placed below the main text, when available.
Welcome to F.I.E.L.D.- the First Ismaili Electronic Library and Database.
His Highness the Aga Khan honoured with Lifetime Achievemnet Award from Asia Society 2017-11-01
Posted November 2nd, 2017 by librarian-hd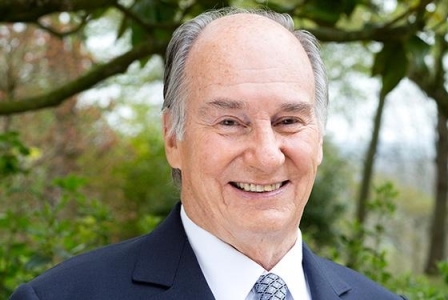 Date:
Wednesday, 2017, November 1
2017 Awardees
November 1, 2017 • New York City
On August 8, 2017, Asia Society announced this year's recipients of the Asia Game Changer Awards, which recognize those making a transformative and positive difference for the future of Asia and the world. Asia Society is proud to partner with Citi to honor these extraordinary individuals and organizations, continuing a tradition begun with the inauguration of the Asia Game Changer Awards four years ago.
This year's nine honorees include a young woman using rap music to fight a trauma in Afghanistan, a trailblazing CEO changing urban life in China, a Hollywood star building bridges between India and the world, and an environmentalist placing his life on the line to stop deforestation in his native country. His Highness the Aga Khan, spiritual leader to the world's 15 million Ismaili Muslims, will receive the Asia Game Changer Lifetime Achievement Award.
Honorees are nominated and selected by members of Asia Society's global network.
LIFETIME ACHIEVEMENT AWARD
THE AGA KHAN
Spiritual Leader
Global
His Highness the Aga Khan
For improving the lives of millions in Asia and around the world
His Highness the Aga Khan, Imam, or spiritual leader, to the world's 15 million Shia Ismaili Muslims, considers one of his core hereditary responsibilities is improving the lives of the world's most disadvantaged people. For more than half a century, he has done exactly that — on a breathtaking scale.
Over sixty years ago, he founded the Aga Khan Development Network (AKDN) creating a global web of agencies in 30 countries employing some 80,000 people for the physical, social, cultural, and economic advancement of communities in some of the poorest regions of the developing world, including in South and Central Asia.
His Highness places much emphasis on pluralism as a foundational principle of human development and has promoted the revitalization of cultural assets and heritage as a distinct but complementary part of development, particularly in the Muslim world. The AKDN's unique merger of economic enterprise and social development has allowed it to reach more people by reinvesting surpluses into development work. "[The Aga Khan] has a very fine mind for investing — and he does a good job balancing the task of increasing his capital with that of advancing the needs of his followers," said former World Bank president James Wolfensohn. "At the end of the day, he is looking for human profits."
For five decades, the network has focused on those "human profits" for all communities — via work in rural development, health, education, civil society, and environmental initiatives to assist vulnerable populations, regardless of their ethnic or religious backgrounds. It has done everything from helping Pakistani communities recover from devastating floods to spearheading initiatives to improve education for Afghan girls, and from promoting civil society to creating a university serving some of the most isolated parts of Central Asia. The goal has never changed: to spark progress and development in poorer regions in keeping with the values and ethics of Islam.
"There are those ... who enter the world in such poverty that they are deprived of both the means and the motivation to improve their lot," the Aga Khan has said. "Unless these unfortunates can be touched with the spark which ignites the spirit of individual enterprise and determination, they will only sink back into renewed apathy, degradation and despair. It is for us, who are more fortunate, to provide that spark."
Speech
Posted November 5th, 2017 by librarian-hd
Speech by His Highness the Aga Khan at the acceptance of the Asia Game Changers Lifetime Achievement Award
At Cipriani, New York City, NY
November 1st 2017
Let me begin by expressing my deep gratitude and my humility in receiving this wonderful award.
When my grandfather died in 1957, I was twenty years old. I was a student at Harvard and I had to make a choice as to how I could combine my continuing education and the institutional responsibility that I had.