Note: Audio is placed below the main text, when available.
Welcome to F.I.E.L.D.- the First Ismaili Electronic Library and Database.
Event - 1972-03-05
Posted June 3rd, 2008 by heritage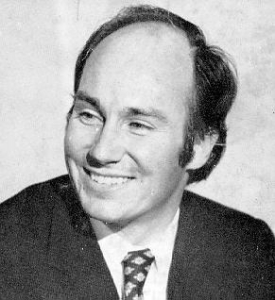 Date:
Sunday, 1972, March 5
Hazar Imam is welcomed in Mombasa, Kenya. Tribute to Uganda Ismailis by President Idi Amin. (photo) at the official opening of the new 600,000 Pounds headquarters of I.P.S on Wednesday 24th. 'Friendship at schools.' Hazar Imam urged pupils of Kololo High School to aspire for University education. He said the friendship they cultivate at the High School would bind them together and would enable them to grow up into better citizens. (photo)
TRIBUTE TO UGANDA ISMAILIS BY PRESIDENT AMIN
Speaking at the official opening of new pounds 600,000 headquarters of Industrial Promotion Services Ltd. on Wednesday, the 24th February, Idi Amin paid tribute to His Highness the Aga Khan and Ismailia community which, he said had identified itself more closely with the African citizens of Uganda than any other non-African community.
Gen. Amin suggested that the Ismaili community take "positive and active steps" to invest not only in office and commercial blocks but also in low-cost housing in the urban areas so that such houses could be let to their people at fair and reasonable rents.
He said it was true, Ismailis had made a positive and continuing contribution to the development of Uganda and the prosperity of its people as a whole.
For at least 100 years the Ismailis had been engaged in economic activities in Uganda and East Africa generally. He said their activities included commerce, industry, services - including Government service and the professions.
In a tribute to the community, he said not only had the Ismailis worked hard and reaped the benefits of their labours, but they had also shown a "strong community spirit in which self-help, help for the less fortunate and less successful neighbours, as well as charity, play a prominent role."
He said that in the fields of commerce and industry, the experience and know-how of the Ismailis should be shared with aspiring African traders, businessmen and industrialists.
"There is no doubt that some immigrant communities have made deliberate attempts in certain spheres of economic activity to prevent Ugandans from disturbing their monopoly, I am happy to say that, on the whole, this does not apply to the Ismaili community," he said.
President Idi Amin appealed to His Highness to request his followers to take African Ugandans into their businesses and enable them to gain experience and know -how which were vital for success in business.
His Highness said his community had not only demonstrated their commitment to Uganda within Uganda itself but had carried it far outside the country's borders by channeling foreign investments into a very large number of projects in the field of industry and tourism.
He added: "We hope that our efforts will be recognised."
Source: Africa Ismaili (Feb 24, 1972)